Stood is a neat workstation with softly curved partitions and a slender round base that is half wood, half metal. These lines give it refinement and lightness for office spaces that breathe well-being.
"A workstation that makes our offices more dynamic!"
The Stood bench is an invigorating workstation for offices that feel good.
Its rounded, soft shapes and colourful, slender base make it a pleasant and highly ergonomic workstation.
1 – Top
Powder-coated MDF top, covered with an epoxy powder paint usually used for metal. Without the use of glue, and therefore without VOC emissions, this makes Stood a resistant desk – to abrasion, scratches and stains – and a full participant in sustainable development.
2 – Edges
Ogee shaped edges and curved edges
for maximum comfort
3 – Legs
Asymmetrical slanted (A-shaped) legs, mixed metal and wood
4 – The leg
The leg is attached to the metal structure by metal inserts and screws in the side lintels to provide maximum rigidity to the table and ensure a quality and durable attachment of the top. For extended configurations, an epoxy powder-coated metal intermediate leg reinforces the structure. It is set back for the comfort of the users, and allows a more aesthetic finish.
5 – Indentation
Notch on the side for cable routing
6 – Structure
Structure made up of two epoxy powder-coated metal crosspieces.
TRAY
– Sliding Tray – Bench A metal plate with a slot allowing the sliding of the tray and easy access to the feeder for installation and maintenance. For safety reasons, the sliding mechanism can be blocked by a knob.
– Cut-out Desk Cut-out in the top of the bench to allow cables to pass through.
– A metal strip in the middle of the bench can be used to add a panel at a later stage.
Its slender round base, half wood, half metal, gives it an elegant design.
STOOD - Bench
STO_BEN2_140_160
L.1400xP.1600xH.747mm
STOOD - Bench
STO_BEN2_160_160
L.1600xP.1600xH.747mm
• FSC Tray
• FSC and ISO 14001, 9001, 45001 certified wood factory
• Eco-responsible sourcing and management of wood, 100% recyclable and FSC certified
ECOLOGICAL FOOTPRINT
• Italian manufacturing
• Assembled in France
• Legs and metal parts in 100% recyclable steel, painted with A and E1 classification
• Edges with A and E1 classification
Indoor air emission quality A+ (ISO 16000)
Screen upholstered in Oeko Tex or Cradle to Cradle certified fabrics, depending on the choice of finishes. Optional interior in PET, made from recycled plastic bottles.
Our fabrics are Global Recycled Standard / EU ecolabel / RAL UZ / Green Guard / Blue Angel certified depending on the choice of finish.
Product guaranteed for 5 years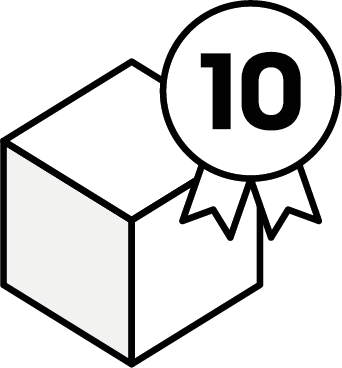 10-year manufacturing life
Interested in this product ?
Fill in the form and we will contact you as soon as possible (maximum 48 working hours)