"This system is superb: practical and aesthetic".
Puzzle is a simple and economical modular storage system, suitable for all office spaces, open or closed. These modules are available in different versions and functionalities: racks, high or low cupboards, completed with niches, open storage units, storage units with hinged doors, extension units with bottoms in different finishes…
A clever way to adapt storage to your workspace at any time. Designed to combine aesthetics and economy, these storage units are an excellent answer to functional projects where value for money is paramount.
1 – Carcass
The carcass is made up of chipboard panels for the base, sides and back made of 18 mm thick melamine chipboard  panels of 18 mm thickness and rectangular shape.
2 – Sides
Panel incorporating holes for snails and a line of holes with a 3 cm pitch to place the shelves at the desired height.
3 – Base
Base in the lower part, incorporates
which are operated from inside the cabinet and allow the cabinet or archive to be adapted to any surface.
– Interior
One or two metal shelves coated with epoxy powder coated metal shelves with a thickness of 24mm thick, with a hanging file rail
European metal hinges with self-locking
self-locking system
4 – Doors / Handles
Hinged doors in 18 mm thick melamine chipboard 18 mm thick and rectangular in shape rectangular shape, closing according to the configuration with slow motion closing system. Plastic handle.
5 – Lock
Rod lock with 2 anchoring points: the floor and the top.
The modules can be quickly stacked and disassembled to meet different organisational requirements.
PUZZLE - Cabinet
PUZ_ARM_80_74_45
L.800xP.450xH.740mm
PUZZLE - Cabinet
PUZ_ARM_99_93_45
L.1000xP.450xH.930mm
PUZZLE - Cabinet
PUZ_ARM_99_112_45
L.1000xP.450xH.2000mm
PUZZLE - Cabinet
PUZ_ALT_4
L.500xP.500xH.2000mm
• FSC Tray
• FSC and ISO 14001, 9001, 45001 certified wood factory
• Eco-responsible sourcing and management of wood, 100% recyclable and FSC certified
ECOLOGICAL FOOTPRINT
• Italian manufacturing
• Assembled in France
• Legs and metal parts in 100% recyclable steel, painted with A and E1 classification
• Edges with A and E1 classification
Indoor air emission quality A+ (ISO 16000)
Screen upholstered in Oeko Tex or Cradle to Cradle certified fabrics, depending on the choice of finishes. Optional interior in PET, made from recycled plastic bottles.
Our fabrics are Global Recycled Standard / EU ecolabel / RAL UZ / Green Guard / Blue Angel certified depending on the choice of finish.
Product guaranteed for 5 years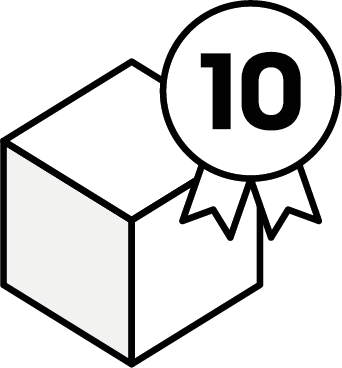 10-year manufacturing life
Interested in this product ?
Fill in the form and we will contact you as soon as possible (maximum 48 working hours)