Umbra is distinguished by an unexpected combination of very different materials: the natural black cork "Black Cork", with its imposing character, is combined with a light and frankly coloured metal base. A modern and striking sculptural ensemble that takes on its full meaning when it is plural.
Umbra likes to challenge the codes of working environments, and will appeal wherever it is, whether it is in a reception area, a convivial area or a more formal area.
1 – Tray
It is available in three sizes. All the legs are made of dyed aluminium and the tops of black cork. The 700mm diameter and 366mm high table has a gold base.
The 500mm diameter and 466mm high table has an orange base. The 450mm diameter and 516mm high table has a blue base.
2 – Frame
The aluminium base is a star shape with four legs
An eco-friendly coffee table with a black cork top and eco-friendly paints, which brings originality and modernity to spaces.
UMBRA - Coffee table
UMB_D45
L.450xP.350xH.516mm
UMBRA - Coffee table
UMB_D50
L.500xP.500xH.466mm
UMBRA - Coffee table
UMB_D70
L.700xP.675xH.366mm
• FSC Tray
• FSC and ISO 14001, 9001, 45001 certified wood factory
• Eco-responsible sourcing and management of wood, 100% recyclable and FSC certified
EMPREINTE ÉCOLOGIQUE
• Italian manufacturing
• Assembled in France
• Legs and metal parts in 100% recyclable steel, painted with A and E1 classification
• Edges with A and E1 classification
Indoor air emission quality A+ (ISO 16000)
Screen upholstered in Oeko Tex or Cradle to Cradle certified fabrics, depending on the choice of finishes. Optional interior in PET, made from recycled plastic bottles.
Our fabrics are Global Recycled Standard / EU ecolabel / RAL UZ / Green Guard / Blue Angel certified depending on the choice of finish.
Product guaranteed for 5 years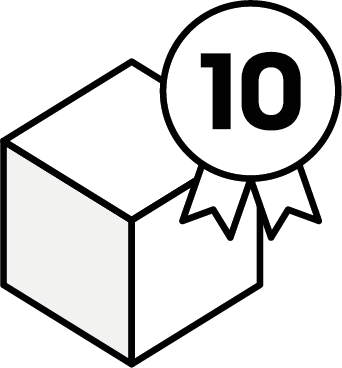 10-year manufacturing life
Interested in this product ?
Fill in the form and we will contact you as soon as possible (maximum 48 working hours)