Slim is a collection of desks with particularly slim legs from which it takes its name. The combination of several Slim desks side by side reinforces the feeling of elegance and lightness. A sophisticated basic, Slim is available as a single or double desk and can be adapted to any work space.
"This desk offers stability and comfort comfort!" Nicole
Slim is a collection of desks and meeting tables that stands out for its simplicity and great adaptability. At the service of companies, Slim is both economical and customisable thanks to its multiple finishes and configurations. It can be used for closed offices as well as open spaces, coworking areas or modular meeting rooms, thanks to its evolving and intelligent supporting structure.
Its sober melamine top and its square section legs make it special. Italian design and manufacture, Slim has all the right points with NF Environment certification.
1 – Top
High resistance melamine top, 22 mm thick, with a density of +/-3% of 770 kg/m3. Smooth or slightly textured melamine decor sheet, depending on the choice of finishes. Counterbalance in melamine with the same finish.
2 – Structure
U-shaped (straight leg) or A-shaped (angled leg) supporting structure with one metal crosspiece per shelf. The leg is attached to the metal structure by metal inserts and screwed into the side lintels to provide maximum rigidity to the table and ensure a quality and durable attachment of the top.
3 – Legs
Metal base with rectangular section 45×45 mm, epoxy powder coated. Invisible high quality
invisible welding on the top of the leg.
4 – Jacks
Adjusting cylinders in PVC, 20 mm in diameter. Adjustment stroke of 13 mm.
5 – Edge
2 mm thick ABS edges as standard, finished like a tray.
MELAMINE TRAY OPTIONS
– Sliding Tray – Bench Metal plate with slot allowing the sliding of the tray and an easy access to the feeder for its installation and maintenance. For safety reasons, the sliding mechanism can be blocked by a knob.
– Cut-out Desk Cut-out in the top of the bench to allow cables to pass through.
– A metal strip in the middle of the bench can be used to add a panel at a later stage.
OPTIONS PLATEAU MÉLAMINÉ
• Plateau coulissant – Bench Platine de métal avec fente permettant le coulissement du plateau et un accès facilité à la nourrice pour son installation et sa maintenance. Pour des questions de sécurité, le coulissement peut être bloqué par une molette.
• Échancrure Bureau Découpe sur le plateau qui permet le passage des câbles.
• Réglette En partie centrale du bench, une réglette en métal peut permettre l'ajout d'un panneau dans un second temps.
A sophisticated basic, Slim is available as a single or double desk, and is suitable for any work space. The combination of several Slim desks side by side reinforces the elegant and light feeling.
SLIM- Individual desk
S45_BUR1_140_80
L.1400xP.800xH.744mm
SLIM - Individual desk
S45_BUR1_160_80
L.1600xP.800xH.744mm
• FSC Tray
• FSC and ISO 14001, 9001, 45001 certified wood factory
• Eco-responsible sourcing and management of wood, 100% recyclable and FSC certified
ECOLOGICAL FOOTPRINT
• Italian manufacturing
• Assembled in France
• Legs and metal parts in 100% recyclable steel, painted with A and E1 classification
• Edges with A and E1 classification
Indoor air emission quality A+ (ISO 16000)
Screen upholstered in Oeko Tex or Cradle to Cradle certified fabrics, depending on the choice of finishes. Optional interior in PET, made from recycled plastic bottles.
Our fabrics are Global Recycled Standard / EU ecolabel / RAL UZ / Green Guard / Blue Angel certified depending on the choice of finish.
Product guaranteed for 5 years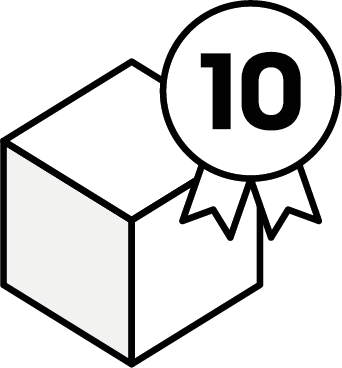 10-year manufacturing life
Interested in this product ?
Fill in the form and we will contact you as soon as possible (maximum 48 working hours)