"This collection is incredible, a real work of art."
The Numéro collection offers different types of chairs with different bases, but with a certain air of familiarity. Other seating, such as benches and meridian seats, are available for rest and conversation.
Each piece is made of solid oak and plays with partial coloured lacquers or materials such as marble or solid surface, to create a coherent whole, which shares a zest of humour and a resolutely contemporary style.
1 – Structure
Structure in lacquered or varnished oak wood, according to the different finishes
2 – Book chair
Book compilation legs made of milled and lacquered white MDF panel with water-based paint
3 – Coffee table
The top of the main table is made of solid surface in white or light grey
4 – Library lamp
Adorned with an XXL shade in toiline with a diameter of 1100 mm and an E27 led bulb
A design product, a concept that enhances the aesthetics of spaces.
NUMERO - CHAIR
NUM_FAU_BAS_LAQ
L.570xP.550xH.840mm
NUMERO - CHAIR
NUM_FAU_LIV_HAU_LAQ
L.570xP.550xH.840mm
NUMERO - CHAIR
NUM_AIL
L.890xP.890xH.1720mm
NUMERO - LAMPE
NUM_LUI
L.890xP.890xH.2020mm
NUMERO - SIDE TABLE
NUM_TAB_RON
L.500xP.500xH.400mm
• FSC Tray
• FSC and ISO 14001, 9001, 45001 certified wood factory
• Eco-responsible sourcing and management of wood, 100% recyclable and FSC certified
ECOLOGICAL FOOTPRINT
• Italian manufacturing
• Assembled in France
• Legs and metal parts in 100% recyclable steel, painted with A and E1 classification
• Edges with A and E1 classification
Indoor air emission quality A+ (ISO 16000)
(ISO 16000)
Screen upholstered in Oeko Tex or Cradle to Cradle certified fabrics, depending on the choice of finishes. Optional interior in PET, made from recycled plastic bottles.
Our fabrics are Global Recycled Standard / EU ecolabel / RAL UZ / Green Guard / Blue Angel certified depending on the choice of finish
Product guaranteed for 5 years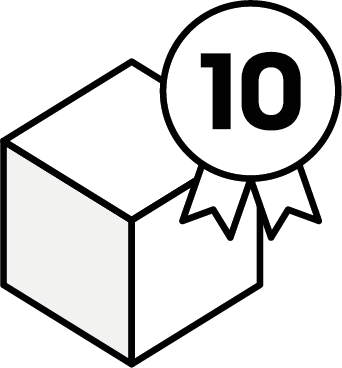 10-year manufacturing life
Interested in this product ?
Fill in the form and we will contact you as soon as possible (maximum 48 working hours)