Products
Micro-architecture
Ajouter à la wishlist
Retirer de la wishlist
FlexCab is the leading design solution for creating micro-environments in the workspace with freedom and economy of means. Its high quality acoustics provide excellent sound insulation.
"A room within a room, this module allows you to isolate yourself while staying with other employees."
This acoustic cabin allows micro-environments to be recreated in the workspace for isolation. Faced with the hybridization of activities and the rapid growth of the company, the agile structure of Flexcab, as a real layout solution, makes it possible to configure distinct zones. FlexCab, a way to be more productive while remaining connected to others.
1 – The structure
Structure: Aluminium uprights. The uprights are screwed in order to ensure a good fixing and a high resistance of each configuration. The structural panels are composed of a natural acoustic insulation.
2 – Interior
Melamine panels, fabric panels with acoustic underlay covered with Gabriel fabric or acoustic panels
3 – Exterior
Melamine panels (can be fully covered).
Panels: straight H 2150 mm
Thickness: 18 mm
4 – Worktops
High resistance melamine top, 25 mm thick and with a density of +/-3% of 770kg/m3. Smooth or lightly textured melamine decor sheet, depending on the choice of finishes. 2 mm thick ABS edges as standard. The top is fixed to the inserts with screws.
5 – Electrification
Standard: 1PC and 1USB rechargeable. Numerous electrification options available
ELECTRIFICATION OPTIONS
– Aluminium top access
Aluminium top access with tilting access
in slow motion.
– Trunking
Attached to the supporting structure and made from a from a 1 mm thick folded metal sheet.
Micro-architecture
High quality acoustics
Agile structure
The micro-environment can be adapted to the needs of employees who wish to isolate themselves. The FlexCab can be adapted to suit the activities of its users and can be fitted with various elements such as a bench, a table and a screen.
The magnetic door closure provides excellent sound insulation for a variety of uses: face-to-face meetings, remote conferencing, podcast recording. The fabric covers dampen sound and the curtains provide acoustics and visual privacy.
Freedom of configuration of distinct zones with an economy of means. Simple installation: the number of interventions on the frame is without constraints of electrification, floor to ceiling partitions. Created without a floor, the FlexCab can be installed wherever you want.
FLEXCAB 1P- Micro architecture
FLE_CAB1
L.1100xP.1100xH.2150mm
FLEXCAB 1.5P- Micro architecture
FLE_CAB1.5
L.1100xP.1700xH.2150mm
FLEXCAB 2P- Micro architecture
FLE_CAB2
L.1100xP.2300xH.2150mm
FLEXCAB 4P- Micro architecture
FLE_CAB4
L.1700xP.1100xH.2150mm
• FSC Tray
• FSC and ISO 14001, 9001, 45001 certified wood factory
• Eco-responsible sourcing and management of wood, 100% recyclable and FSC certified
ECOLOGICAL FOOTPRINT
• Italian manufacturing
• Assembled in France
• Legs and metal parts in 100% recyclable steel, painted with A and E1 classification
• Edges with A and E1 classification
Indoor air emission quality A+ (ISO 16000)
(ISO 16000)
Screen upholstered in Oeko Tex or Cradle to Cradle certified fabrics, depending on the choice of finishes. Optional interior in PET, made from recycled plastic bottles.
Our fabrics are Global Recycled Standard / EU ecolabel / RAL UZ / Green Guard / Blue Angel certified depending on the choice of finish
Product guaranteed for 5 years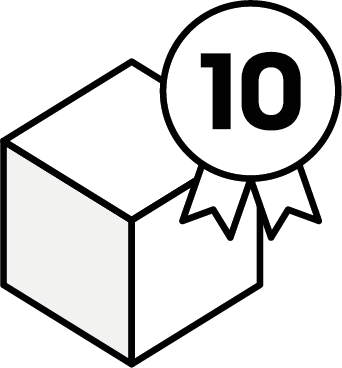 10-year manufacturing life
Interested in this product ?
Fill in the form and we will contact you as soon as possible (maximum 48 working hours)